A patient of mine recently complained of flank pain, which was located in the right side near the lower back.  He trains in the martial arts and is often physical throughout his work week.  Martial arts training often encompasses movements which require the core muscles to be activated (kicking, punching, any type of grappling, weapons work, etc.).   My initial thoughts on a diagnosis were muscle/spinal-related however one must be very aware of other causes of flank pain.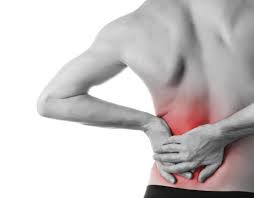 What Is Flank Pain?
Flank pain refers to pain or discomfort in your upper abdomen or back. It is located below the ribs and above the pelvis and on the side. Flank pain basically refers to pain in your side and back. Usually, the pain is worse on one side of your body.
Most people experience flank pain at least once in their life, and it is usually short lived. However, constant or severe flank pain may be caused by a serious medical condition, such as an infection in the urinary tract or kidneys, or dehydration. If severe flank pain occurs suddenly it could be from kidney stones. If it is chronic then it could be from several other causes.
Flank pain is often the sign of kidney problems, but it can also point to other medical conditions if it occurs along with other symptoms. If you experience chronic flank pain, it is important to talk to your treating health care practitioner and go over your symptoms.
What Causes Flank Pain?
Various conditions, ranging from serious to harmless, can result in flank pain.
Some common causes include:
arthritis (especially arthritis that affects the spine)

infection in the spine

spinal fracture

disk disease

spinal subluxation (causing nerve compression in the back)

muscle spasm (possibly due to spinal subluxation)

kidney infection

kidney stones

kidney abscess

shingles

dehydration

conditions in the chest where pain is referred to the flank

pneumonia

pancreatitis and other conditions affecting organs in your abdomen

inflammatory illnesses of the bowel such as Crohn's disease

occasionally a heart attack can cause pain in the flank
What Symptoms May be Associated with Flank Pain?
Flank pain may be achy, cramp-like, or colicky—meaning it comes and goes in waves. Typically, kidney stones cause pain that is colicky and extreme. In the flank pain from kidney stones the patient has trouble lying in one position comfortably.
Flank pain may be accompanied by other symptoms, such as:
rash

fever

dizziness

nausea

constipation

diarrhea

blood in the urine
You should call your doctor right away if you experience the following symptoms along with your flank pain:
chills

fever

vomiting

nausea

blood in the urine or stool

prolonged or excruciating pain
Dehydration is one possible cause of flank pain. Seek immediate medical care if you experience flank pain along with these symptoms of dehydration:
extreme thirst

lack of sweat output

dizziness

fast pulse

dry, sticky mouth

headaches

constipation

decreased urine output
Diagnosing the Cause of Flank Pain
During your appointment, your doctor will try to identify the condition causing your flank pain. Be prepared to answer questions about:
when the pain began

what kind of pain you are experiencing

what other symptoms you have

how often you experience the pain

if the pain is pain sudden and passing, or constant

if you have had a recent a decrease in output of urine or intake of fluids

Whether there is pain in other parts of your body
Your doctor may also use imaging scans and blood tests to diagnose your flank pain. Imaging scans—such as an ultrasound or X-ray—allow your doctor to look deep within your body. These scans can reveal problems in the organs, tissues, muscles, and bones. A scan is particularly important in the evaluation of kidney stones to look for obstruction. Your doctor may inject a contrast dye into your vein before the scan, in order to better view any obstructions within your veins and organs.
Other tests that may be performed are:
CT (computed tomography) scan of your abdomen

cystoscopy—a minor procedure that uses a small scope to examine your bladder

urinalysis—a simple urine test

urine culture—a test where a urine sample is checked in a laboratory for bacteria
Treating Flank Pain
Rest is the primary treatment for any form of flank pain. Minor flank pain can typically be treated with a combination of rest and physical therapy. Your treating practitioner may also recommend specific exercises you can do for quick relief from muscle spasms.
For pain caused by inflammation—such as with arthritis, a subluxated spine (nerve compression) and infections—the treatment will depend upon the condition apotheke-zag.de/. If the condition is determined to be from arthritis in your spine you could benefit from physical therapy and an exercise program. Treatment for any type of spinal subluxation (which may cause nerve compression) can be treated by your chiropractor.  Your physician may prescribe an anti-inflammatory medication.   Your physician may prescribe you anti-inflammatory medication. Depending on your examination results, it may also be necessary for you to have a surgical evaluation. If there is an infection you may require antibiotics. Often infections in the spine are very serious and require antibiotics and even hospitalization.
Both kidney infections and kidney stones may require hospitalization. If you have a kidney infection, you will be given antibiotics to rid you of the infection. In some cases, you may receive these antibiotics intravenously. If you have kidney stones, you will need to drink lots of fluids to encourage the passing of the kidney stone and you may be prescribed pain medications. In most cases, kidney stones do not require surgery.
If the kidney stone does not pass then lithotripsy (breaking up stones with high frequency sound waves) may be used to break up the stones within the kidney. Once the stones are broken down by lithotripsy then they can be passed through the ureters (the tubes that carry urine from the kidney to the bladder). Other surgical techniques may also be used to remove the stone.
Always seek immediate medical attention when you develop sudden and intense flank pain.